As the summer draws to a close in Catalonia, the wine harvesting season arrives along with a number of wonderful Barcelona harvest wine festivals. It's a special occasion for wine lovers to learn about wine culture in the region while sampling the traditions, and some great wines of course!
Each festival is a tribute to the end of the grape-gathering period and the arrival of the first wine of the harvest. You can see every aspect of wine making, from grape to glass, gaining a deeper understanding of why the different Catalan Denominació d'Origen (DOP) wines are so special.
Let's take a look at some of the best Barcelona harvest wine festivals, or festes de la verema, each showcasing some of the finest wines in Catalonia. Can't make the dates? No worries… contact me for a wine tasting at Savour Academy in Barcelona!
Harvest Wine Festivals Near Barcelona
Festa del Vi i la Verema a l'Antiga de Poboleda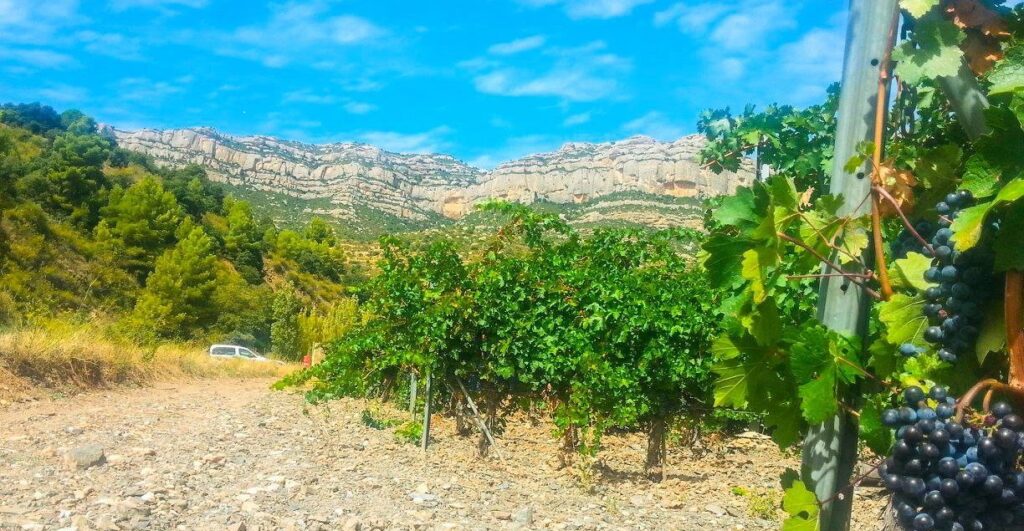 If you're looking for an authentic, old-fashioned wine festival in Catalonia, this is as good as it gets. Taking place in early September every year in a small village in the province of Tarragona, the Poboleda Wine Festival was launched in the year 2000. It's since become a benchmark in harvest wine festivals in the region.
The ringing of the bells at a tiny baroque church gets the party started. You can take part in la trepitjada de raïm (grape stomping!), enjoy a traditional breakfast and savour wines from the Priorat region. Later in the day there's street food, a craft market, live music and even a correfoc (fire run).
Festa de la Verema d'Alella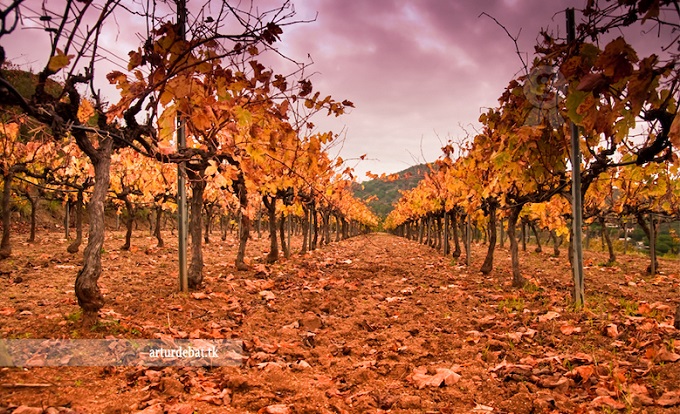 In a picturesque village, 15 km north of Barcelona, you'll find the Festa de la Verema d'Alella, a harvest wine festival that's celebrated the wine-growing spirit of Alella for over half a century.
Wines have been grown here since Roman times. It's a fascinating terrain, where the distinctive white granite topsoil, known as (sauló in Catalan), helps to ripen the grapes. You'll find all the traditional harvest celebrations – the harvest, grape stomping – but there's also a range of other activities, including an artisan market, traditional dances, guided tours of wineries, food tastings and classic correfocs.
The Festa de la Verema d'Alella takes place early to mid September every year.
Cavatast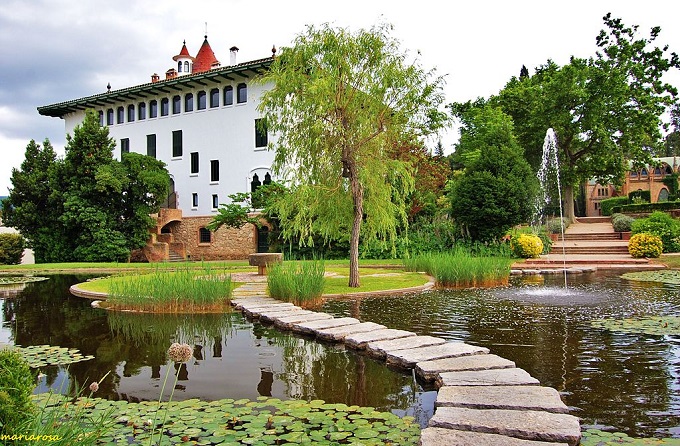 The undisputed capital of cava, Sant Sadurní d'Anoia is less than an hour's drive from Barcelona. The town's tribute to this sumptuous sparkling wine, Cavatast, is held early October every year, to celebrate the end of the harvest season.
For cava lovers, it's essential. For the uninitiated, prepare to be swept away by the history, production process and quality of cava. And while Sant Sadurní d'Anoia might seem like a quaint town, it's literally the epicentre of the cava world – home to more than eighty Cava producers, come Cavatast time, it's positively bubbling!
Expect tastings, food pairings, conferences, workshops, guided tours and, above all, a joyous festive atmosphere.
Festa de la Verema Sitges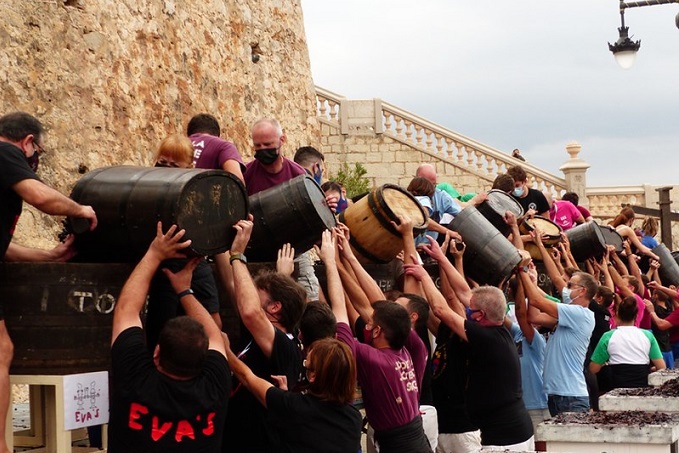 One of the most beautiful towns on the Mediterranean coast, Sitges also knows how to party. Every year, at the end of September / start of October, Sitges celebrates its wine harvest with the Festa de la Verema Sitges. It's been going since the 60s and is one of the more wonderfully weird wine harvest festivals around.
You'll find standard wine festive fare – wine tasting and food stalls – but what really makes this Spanish harvest festival stand out is the strange traditions. You'll see grape stomping and barrel carrying contests, together with lavish parades of floats with costumed characters. Oh, and a massive wine fountain. That's Sitges for you!
Sitges Harvest Wine Festival Focuses on the DO Penedés region – best known for cava, but also producer of spectacular dry reds and whites. For anyone looking for an insight into Catalan wine making culture, it's an essential festival, and an easy commute from Barcelona.
Festa de la Verema del Bages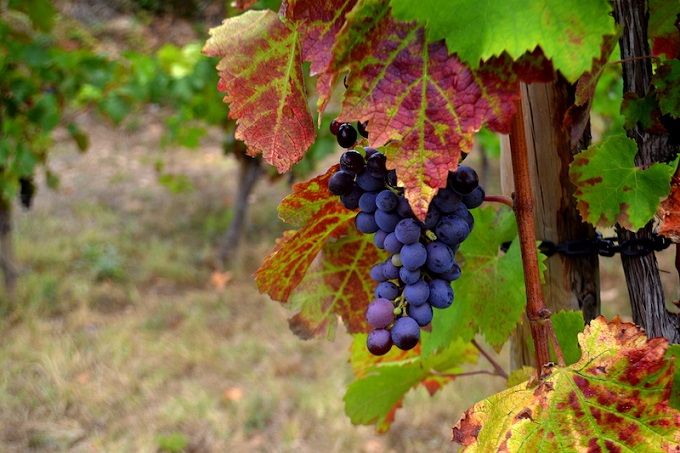 It might be one of the smallest and most recently designated DOPs in Spain, but Pla de Bages wines have a long and fascinating story, a story which is shared and celebrated every year at the Festa de la Verema del Bages – The Wine Harvest Festival of Bages.
Early October, the hilly streets of the old town of Artés in Bages are converted into an open-air stage, with street food stalls, live music, and tastings of the finest wine from the 19 producers in the region. Enjoy the many cultural and artistic traditions that showcase the humble wine making origins of Bages.
Experiencia Verema Barcelona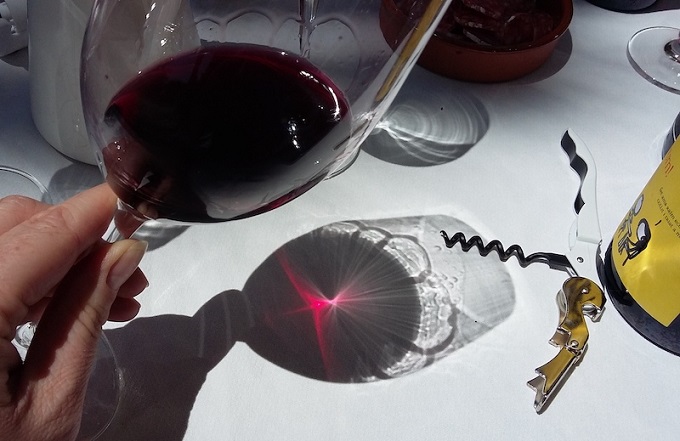 From the countryside to the city, and one of the most anticipated Barcelona harvest wine festivals of the year. Taking place every November, the annual Experiencia Verema Barcelona gathers more than 100 of the best wineries from Spain and around the world, for in-depth discussions and expert wine tastings.
This one has more of a professional focus – if you're in the HORECA sector (hotel, restaurant, catering) it'll be particularly valuable. Expect a who's who of the wine scene and expect to learn a lot about harvest season and the best wines in Catalonia and beyond.
Barcelona wine harvest festivals FAQs
What does 'harvest' mean in wine making terms?
It's one of the most important stages of wine making, when the grapes are collected and transferred to wineries, ready to be made into wine.
What season are harvest wine festivals in Barcelona and Spain?
Wine is normally harvested between the end of August, through September and the first few weeks of October. The precise timing of grape harvest season depends on the colour, ripeness and acidity of the grapes which, in turn, is influenced by temperatures and rainfall throughout the year. Some years will see an earlier harvest, which can affect production levels but not necessarily quality.
How are grapes harvested in Spain?
Either by hand or with machines. Many of the older, more traditional vineyards in Spain, especially in Catalonia, still use traditional hand-harvesting methods.
Once the grapes have been cut, they are collected in baskets and transported straight to the wineries, ready to be crushed.
Do Spanish winemakers still crush grapes with their feet?
No… it's only for show at wine festivals! While there might be some wineries that still use this old method of grape crushing, the vast majority use modern grape crushing machines.
Want to know more about the fabulous wines produced in Catalonia? Sign up for a wine tasting and pairing class at Savour Academy!
Feature image courtesy of Nacho Domínguez Argenta