Barcelona Wine Week 2023 is in full swing, and today I was lucky enough to attend the Omakase – sushi and cava pairing – led by Michelin chef David Arauz at Zuara Sushi, with DO Cava pairings by sommelier Álvaro Prieto.
On this blustery February morning, a mere handful of attendees were invited to try the Omakase concept of letting the chef guide us. Seeing as this is Barcelona and at 10.30h, at a wine fair, such a thing could still be classed as "breakfast"- we were given final warning that raw fish and cava would be on the cards as we embarked on our tasting. I have loved the Japanese diet of well, fish and rice in its varying forms for breakfast, since visiting a decade ago, so I was up for the challenge!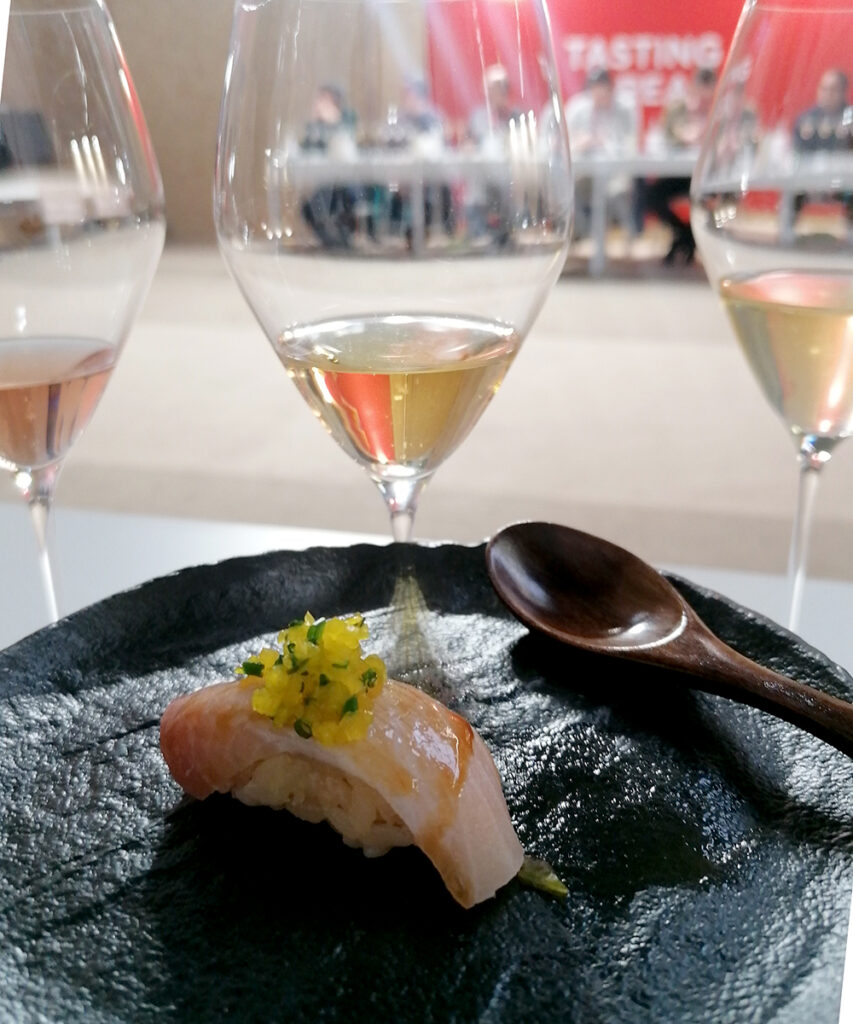 One of the highlights of Barcelona Wine Week, today David Arauz from Michelin-starred Zuara Sushi presented exquisite dishes from their Madrid menu, paired with some more unique cavas from DO Cava.
As if you need more proof of cava's versatility in food and wine pairings, here at Barcelona Wine Week we were shown a thing or two by some sushi masters!
The first pairing was Chawanmoshi de Buey de Mar, a type of crab soup with egg and a very powerful sea flavour. And the cava of choice for it – Brut Guarda Superior Reserva 2017 from Mont-Ferrant. It has 18 months of ageing and immediate lychee aromas apparent on the nose, with a creamy finish that finds suit with the dish.
Moving on to nigiri, the lightly smoked Hamachi (like a small tuna) with delicate citrus aromas (to me like lime peel) was given a dry, herbal contrast with Mascaró Nigrum Brut Guarda Superior Reserva 2018 with floral, fennel notes.
Probably my favourite pairing was the Nigiri de Toro y Caviar, as melt-in-your-mouth as you could expect (almost steak-like umame flavour) matched with the Mestres Elena Guarda Superior Gran Reserva 2018. I noticed the caramel notes of the Garnacha and the red fruit of the Trepat, and the cava felt the perfect weight for it.
The next dish, Nigiri de Emperador Madurado is a swordfish that has been smoked and aged for around two months. It is elevated with green herbs like chives and complimented with Albert de Vilarnau Fermentado en Castaño Guarda Superior Gran Reserva 2016. This is one of the cavas I had the pleasure of trying at Caves Vilarnau last year with DO Cava while completing the Cava Expert Educator course. The chestnut barrel ageing provides walnut nuances and it has full mouthfeel.
Finally, the Futomaki de Atún, Hamachi y Encurtidos is as tasty a morsel as its name suggests. Strong and smoky yet tender with a crunch, this is another ideal pairing for me – with Alta Alella Mirgin Opus Guarda Superior de Paraje Calificado 2017, touching on cooked apple and mineral notes that make the sushi sublime. Arigatō gozaimasu guys!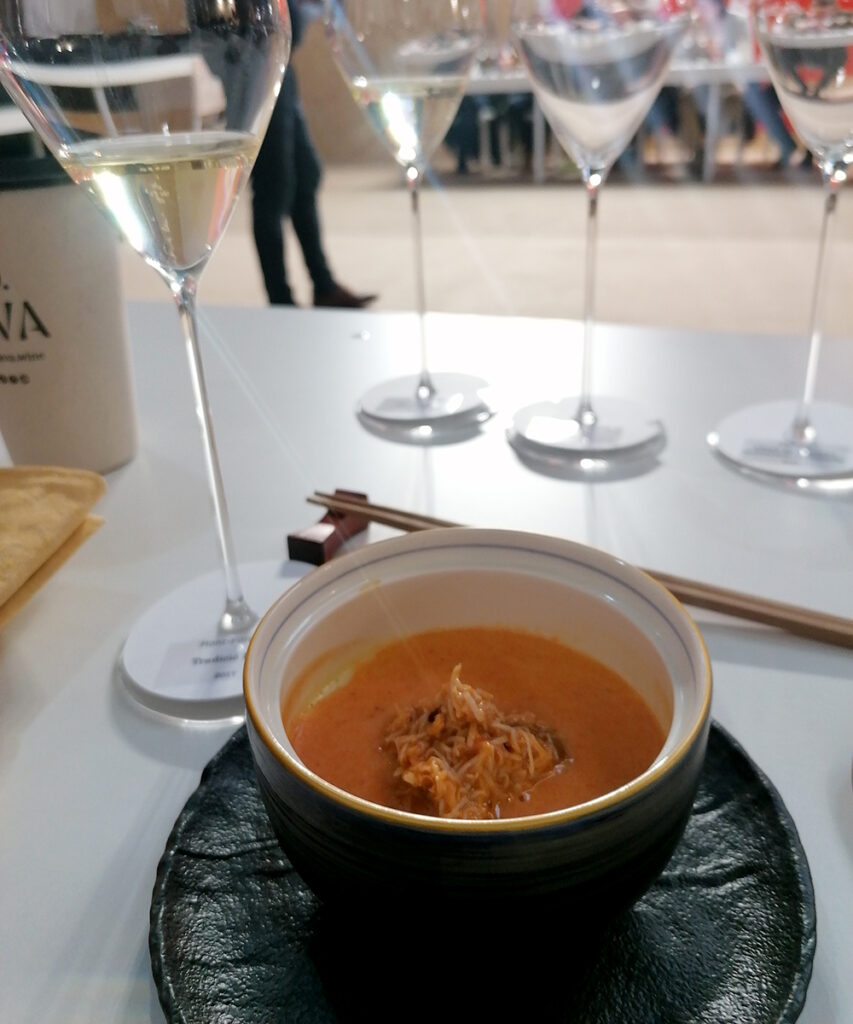 If you'd like a food and wine pairing at Savour Academy please have a look at some of the experiences on offer.