It's Time to Sabre the Moment!
You may have heard about the art of popping the top off a bottle of bubbly with a sword. Well, the time has come for you to learn this amazing party trick for real. And, because we do it Barcelona-style at Savour Academy, that means with a bottle of cava and a machete!
Seemingly the "godfather" of sabrage, if you will, Napoleon is quoted as saying about a bottle of bubbly: "in victory you deserve it, in defeat you need it". This lends itself so well to our Cava Sabrage Class, as the task can be a double-edged sword (and any excuse for a pun). No, Seriously, if my mate's 77-year old mother can do it first time, then so can you.
If you want an adrenaline-packed activity and a genuine bucket-list experience for yourself and your friends or colleagues, then this is most definitely it!
Book this experience and you'll enjoy the most entertaining way to spend a few hours in Barcelona, with plenty of cava to drink as we work our way through it.
What to Expect from Cava Sabrage Class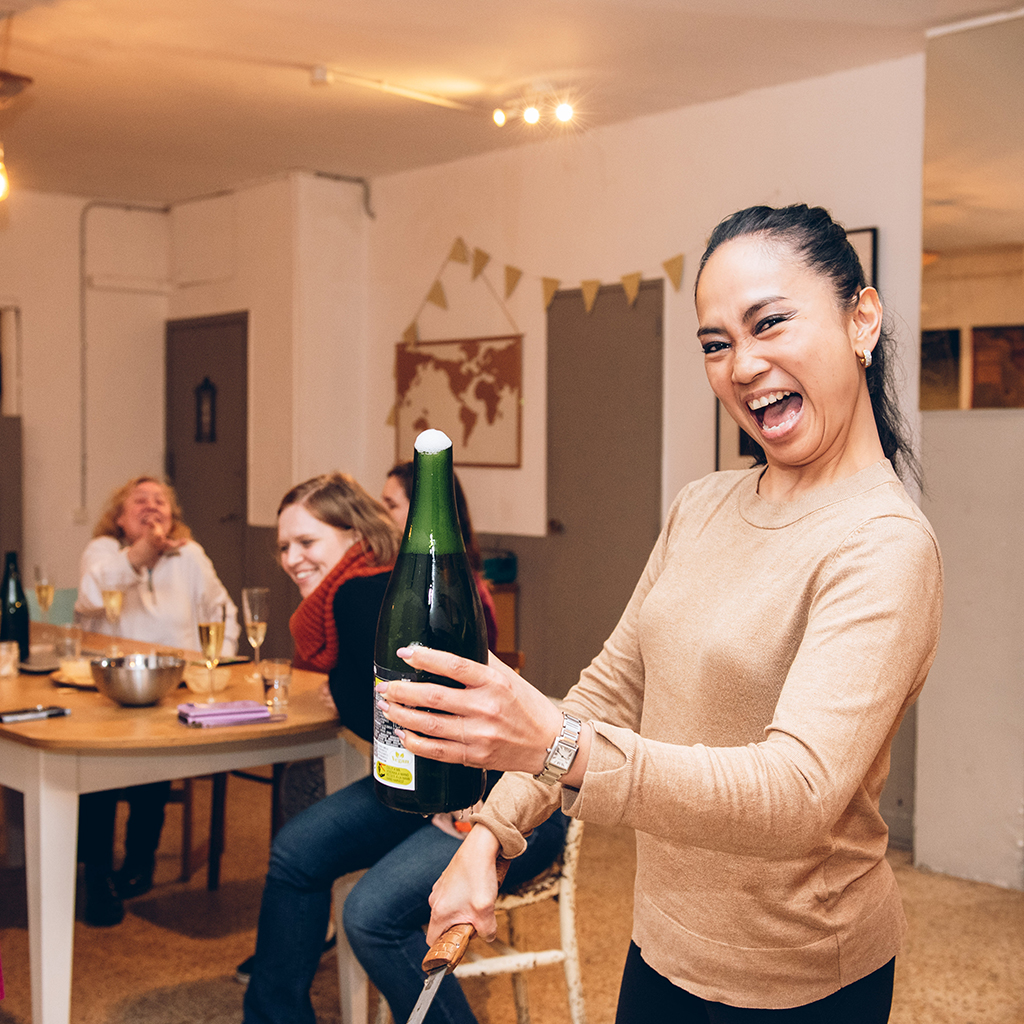 What can you expect from Cava Sabrage? Pure happiness!
Did you know that the sense of achievement creates a rush of dopamine to the brain? Couple that with the adrenaline (and nerves) building up to the swish of the sword and the pop of the cork as it flies off. You will have satisfaction!
Aside from an amazing experience and some mediocre puns along the way, I will also give you a bit of the historical background on this once-Napoleonic pastime and teach you the safety basics – what not to do and why not. 
My previous students have gone on to…pop bottles at parties or in the privacy of their own homes – and I'm confident that you can too. So let's Sabre The Moment in Barcelona!
Oh yeah, expect snacks too. And a certificate and a souvenir.
More on that below.
More Info on Cava Sabrage Class
Cava Sabrage Class days and timing are flexible, and you can expect the class to run from 90 minutes to 3 hours, 
SCHEDULE: The class can run over lunchtime (there will be enough snacks if you get hungry) or in the afternoon or evening, this depends on your personal preferences.
COST: Pricing ranges from 49€ per person for group rates. This covers the class itself, one bottle of quality cava per person to sabre, snacks (manchego cheese, olives, crisps, bread and olive oil), plus a completion certificate and keyring souvenir to take home. If you are booking this as a surprise activity, you should probably keep the extra bits a secret!
WHAT NOT TO KEEP SECRET: Please tell me if you have any dietary requirements at the time of booking.
GROUP SIZE: I teach groups ranging from two to around 10 people. For larger groups I also host at an outdoor venue in downtown Barcelona. So get in touch with your enquiry.
PLEASE NOTE: As this class includes a large machete and breaking glass, all the while drinking cava, participants are required to sign a liability waiver. But it's safe, I promise!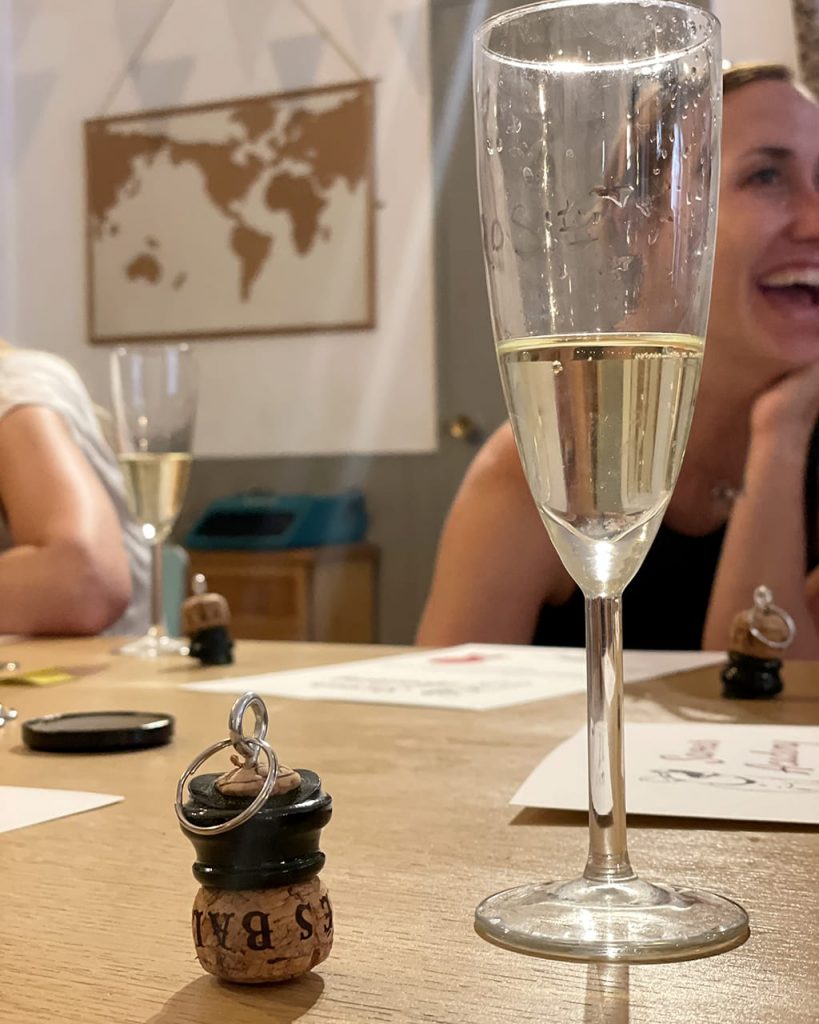 What People Say About Cava Sabrage Class
"This is a must do – you're friends will think you're pretty cool, and you'll be the highlight of every dinner party you attend for the rest of your life"
"This is literally an incredible experience"
"I took my team there for a special team building activity. The experience was amazing and all the people had a lot of fun"
"A highlight of our trip to Barcelona (possibly of my life), the best present ever for my "wine aficionado" husband. Do this – you will not regret it!!"
You've Heard the Hype, Now Watch This!
This Youtube is a minute's compilation showing clips of the cava sabrage participants in action. Enjoy!