Food and Wine Experiences in Barcelona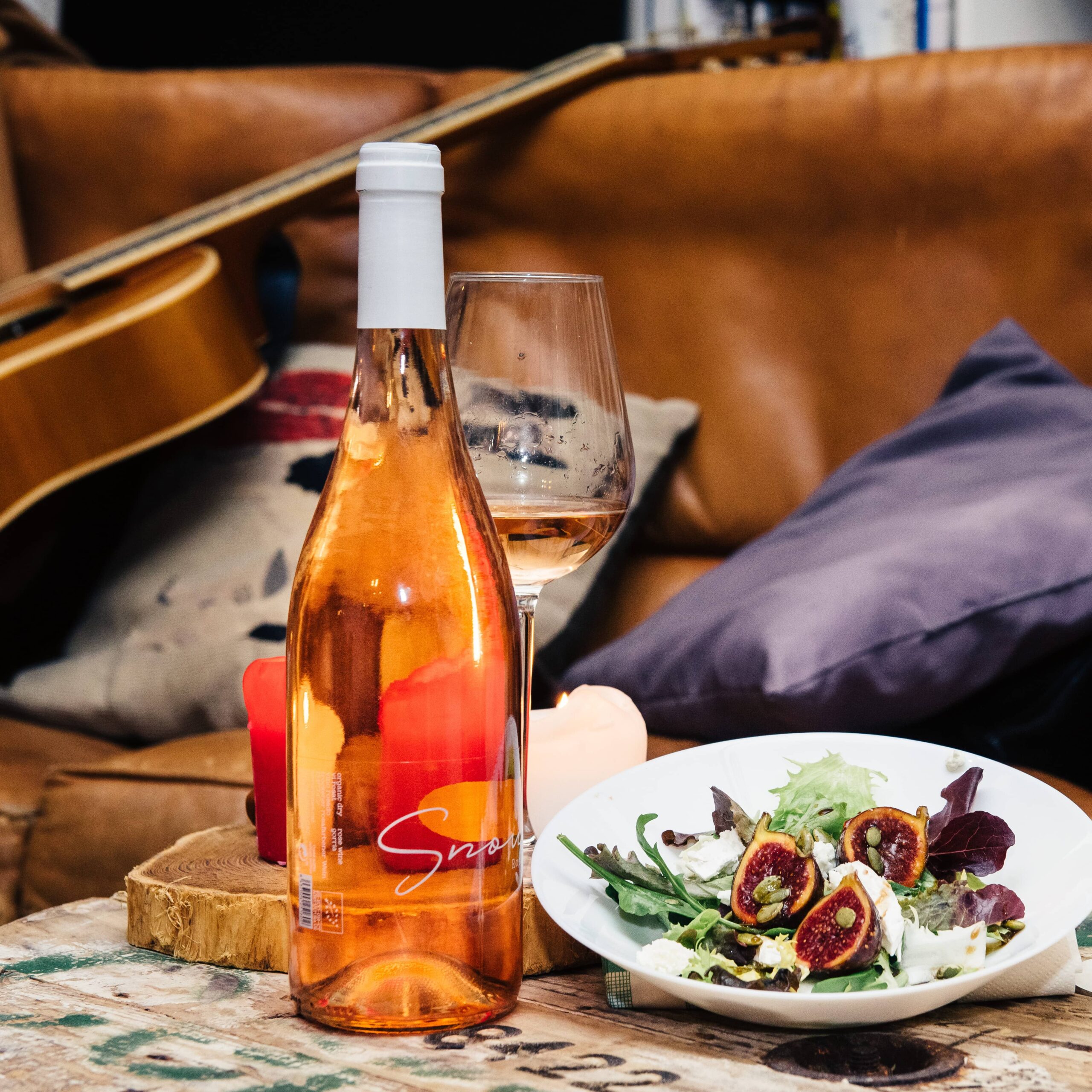 Welcome to

Savour Academy
Join us at Savour Academy to explore Barcelona's gastronomy – in cooking classes, tastings, workshops and more.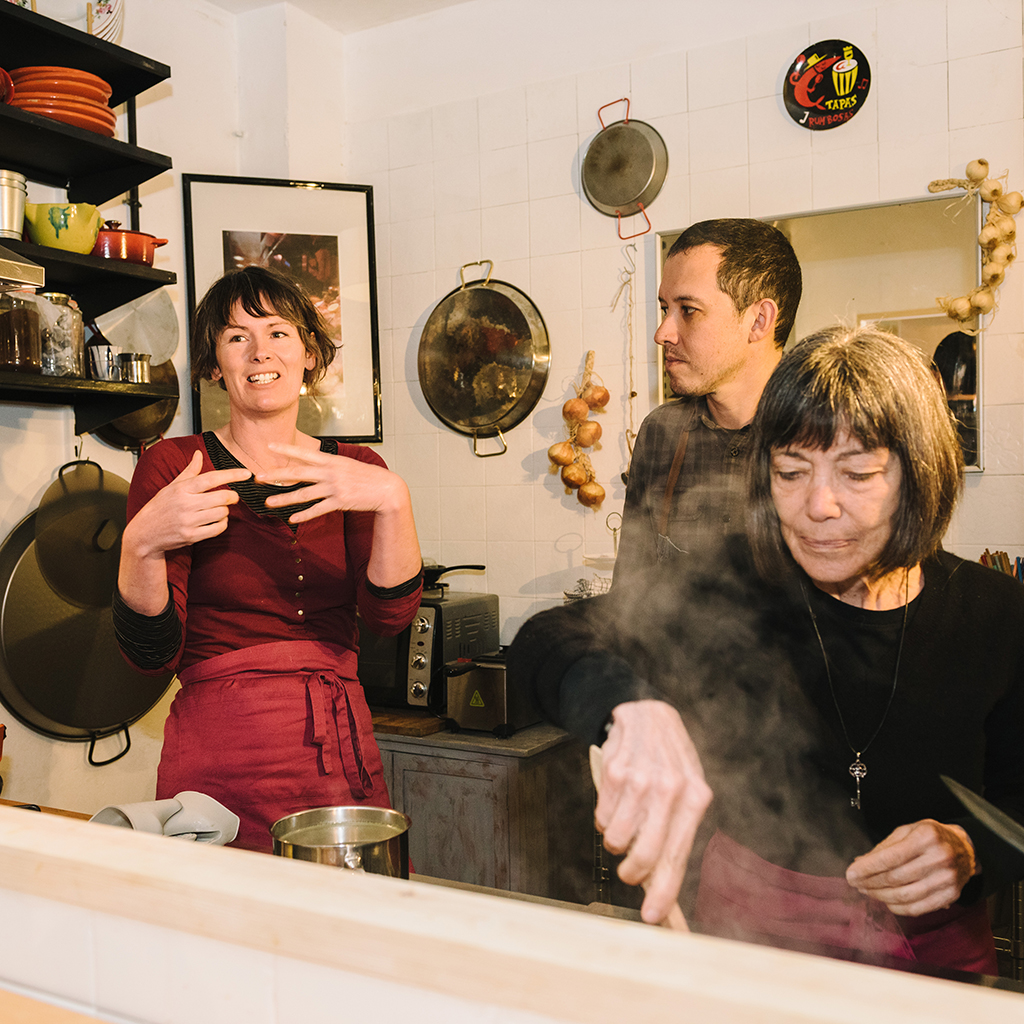 Explore our

Food and Wine Experiences
Join one of the activities on offer or book ahead for your group.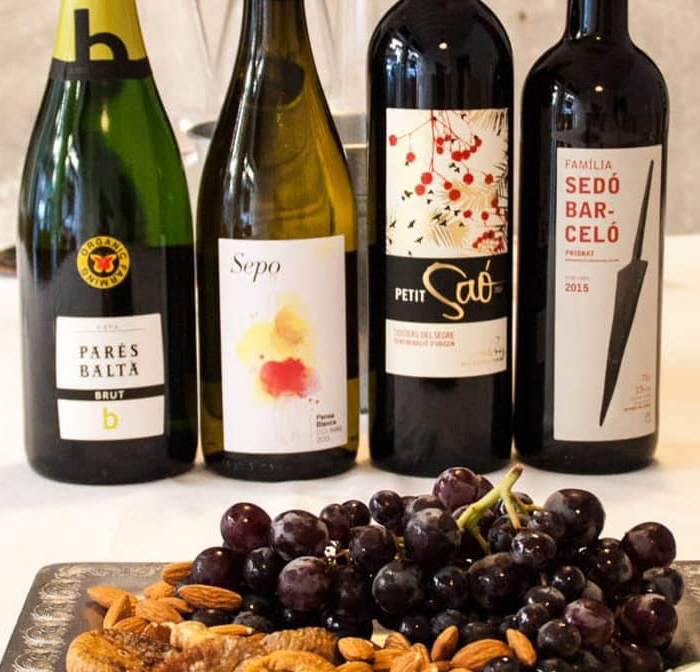 Book and Combine Your

Food and Wine Experience
At Savour Academy, you can book the space privately for your group. The activities can be combined as you wish. For larger groups we can arrange your experience in a different venue.
Let us know what you would like to do in Barcelona and we can plan it with you!

Shared Open Classes
Let me know your preferred dates and timing and I'll let you know if we can create a mixed open class.

Private Classes
If you want something special for your own travel party, select from the dates and experiences on offer. Let me know if you need anything not listed!

Corporate and Team Events
I love hosting corporate groups too! Timing is always flexible, so if you don't find a time slot that fits your planning, let me know what you need.
Special Occasions
What better way to celebrate a special occasion than with a food and wine experience?! If you have an idea to make it extra special, let me know and I'll try to help!
Press-timonials

In the Media!
What People are saying about

Savour Academy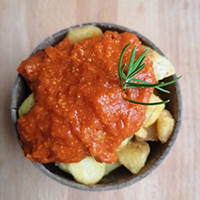 Sant Antoni Walking Tour
We both had an incredible time and feel like we learned so much. Thanks again, and we'll be in touch.
C. Moore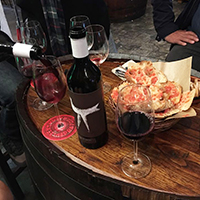 Our tour with Zara was phenomenal!
We requested a tour of our Barcelona neighborhood wanting to build familiarity with residential life, as we were staying for several weeks. Zara made us comfortable immediately, showing us the best spots to visit for day to day needs, and helping us understand the cultural nuances that were so helpful in the days ahead.
Lindsey Davis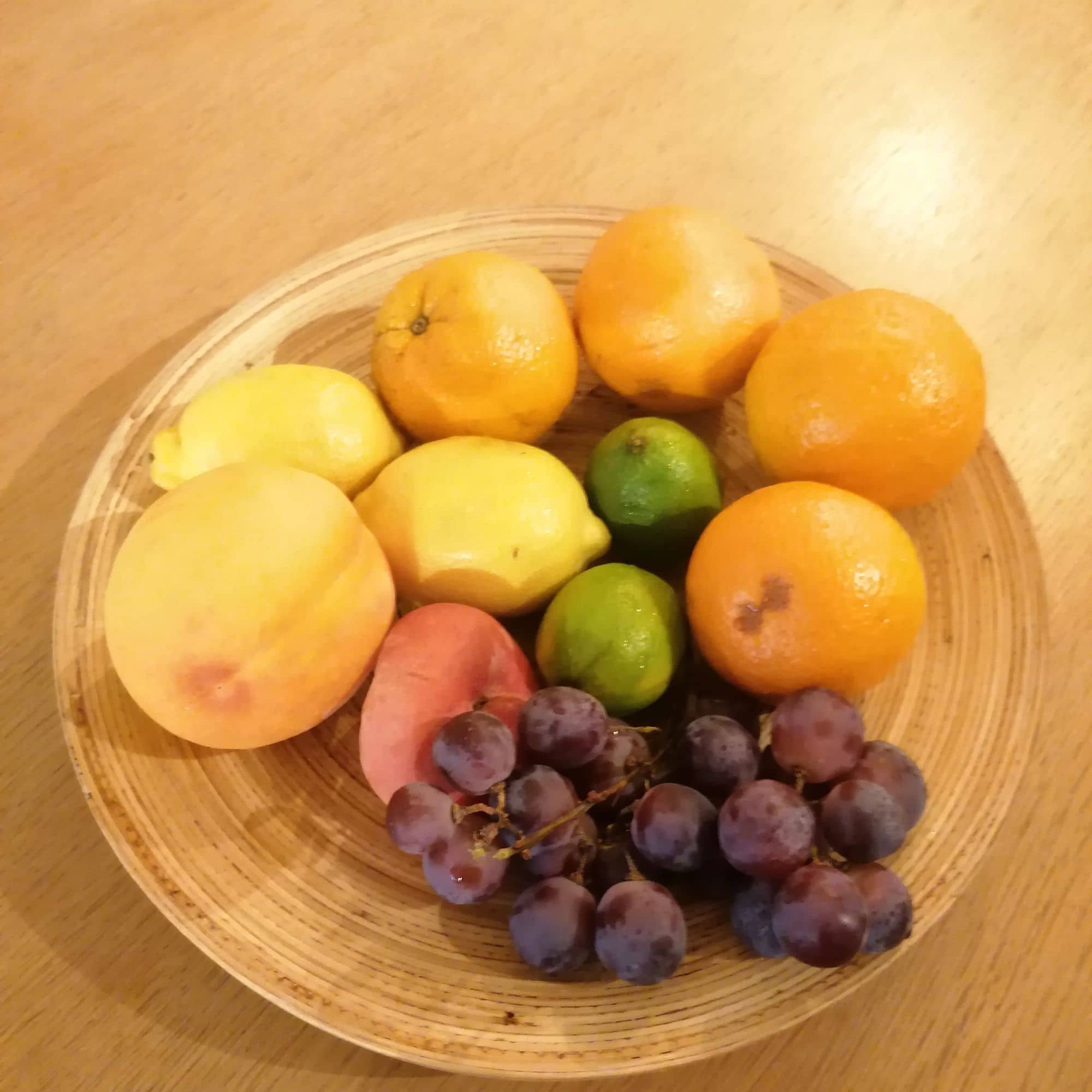 Amazing!!!!!
What an amazing day!!! Thank you Zara for putting together such a great experience. I highly recommend Savour Academy!
David Edelson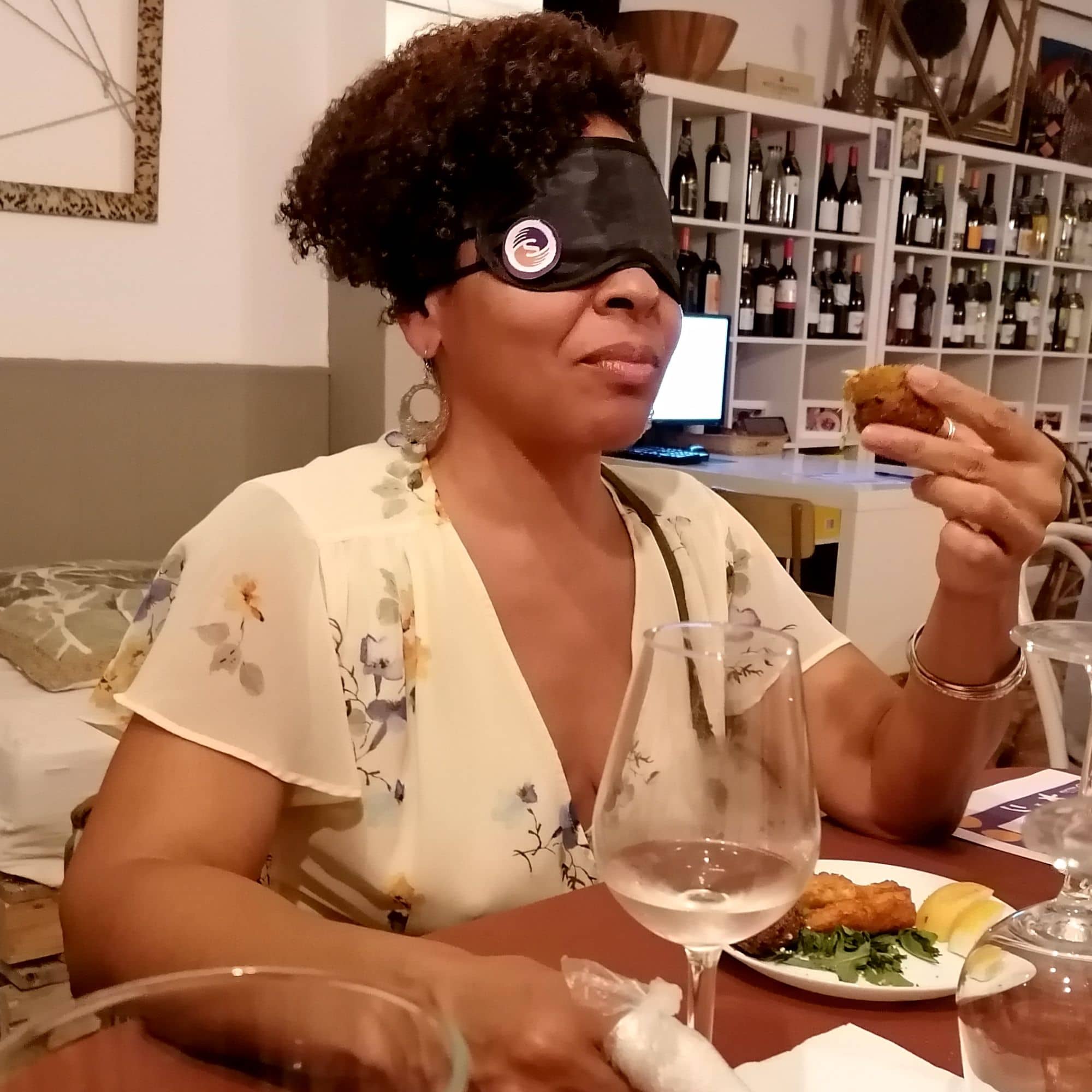 One of the highlights of my trip!
This was such a fun experience. Learning about the wines in the area was very interesting. Zara is such a warm and gracious hostess. We chatted the entire time and left feeling like friends. I also was able to buy a couple bottles of great wine.
Katherine W.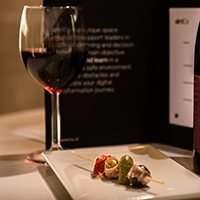 Such a fun experience!
My husband and I were part of a nice intimate class of 7 this December and went in with really no expectations. However, from the very beginning Zara made us feel at ease and helped the group of strangers turn fast friends. Easily one of the best, most fun experiences we've ever had! Highly suggest to anyone visiting!!
J. Spin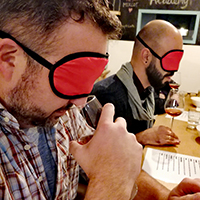 If you like wine, I definitely recommend the experience.
We did a group tasting and despite not being a big fan of wine, it was a magnificent experience. Zara, the owner, conveys her passion for wine very well. In the approx. 2 hours that the class lasts is capable of teaching you a lot.
Guillem Castro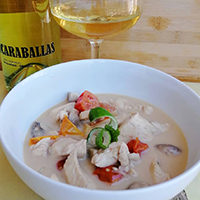 Vietnamese Food & Wine Pairing
Myself and two others attended Zara's authentic Vietnamese food and wine pairing event. The venue is bursting with charm and personality and we felt really relaxed and comfortable due to its homely feel. Zara picked the most incredible organic wines which paired perfectly with the food. She was very knowledgeable about each wine and we discovered some interesting things. I would highly recommend this academy to anyone who has a love for wine or good company. Additionally, Zara runs different events which are unique and suitable to different tastes.
Sophie Murphy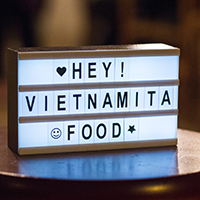 Would recommend!
We came for the Vietnamese dinner cooked by Tien. It came very close to home for me. We had a lovely dinner with good conversations. The space is cozy and inviting.
Linh Ho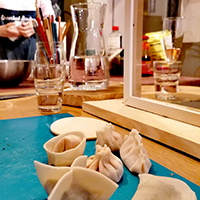 We highly recommend joining
We had a wonderful evening learning to make gyozo and wine pairing. Zara and Tien were wonderful. We'll definitely be trying to make them at home.
Amanda Lordan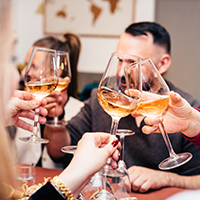 My team had the most fun, most informative time
Zara and Brett are great teachers and great humans to spend an afternoon with. A must-do for groups or dates or anyone looking for a memorable, joyful experience!
Lily Mariah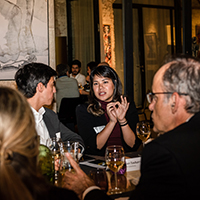 Great team building activity
I took my team there for a special team building activity. The experience was amazing and all the people had a lot of fun. Zara the owner was amazing in welcoming and also in guiding all of us to enjoy the max of all the cava world. Strongly suggested to everyone loves wine and having good time all together.
Andrea M.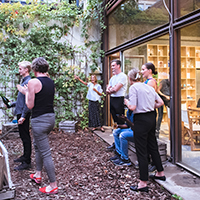 Outstanding Team Building !
Well planned and welcoming this was a fantastic evening for out team of 40. Zara and her team ensured we had some great knowledge about the history and so much fun with the target!
Pinksteel VSP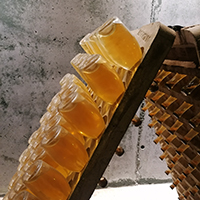 Highly recommended!!
We absolutely loved our Catalan wine tasting afternoon which was held just for us..Zara is super knowledgable and the format was perfect, informal but super informative and fun! ah could have spent all day there! delicious selection of wines and cava!
Rachel Blackman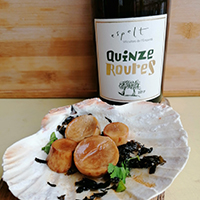 Class in a Glass was a terrific finale to our Barcelona stay!
We really enjoyed learning more about winemaking and Catalan wine varietals—she had helpful materials to look at too (good for me as a visual learner). I learned to look at the color and body of wine and taste more thoughtfully. We loved the wines we tried and the snacks provided were tasty, too! She was able to provide gluten free snacks at our request. We enjoyed getting to know Zara; she is personable and interesting!
Kristin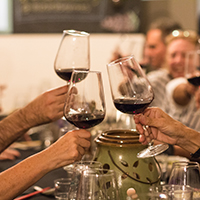 Fun wine tasting experience!
I went for a wine tasting and did not know what to expect. Zara is very knowledgeable and her place is very cute, you feel like at a friends house! The wines we tried were excellent and the servings plenty 🙂
E. Hansson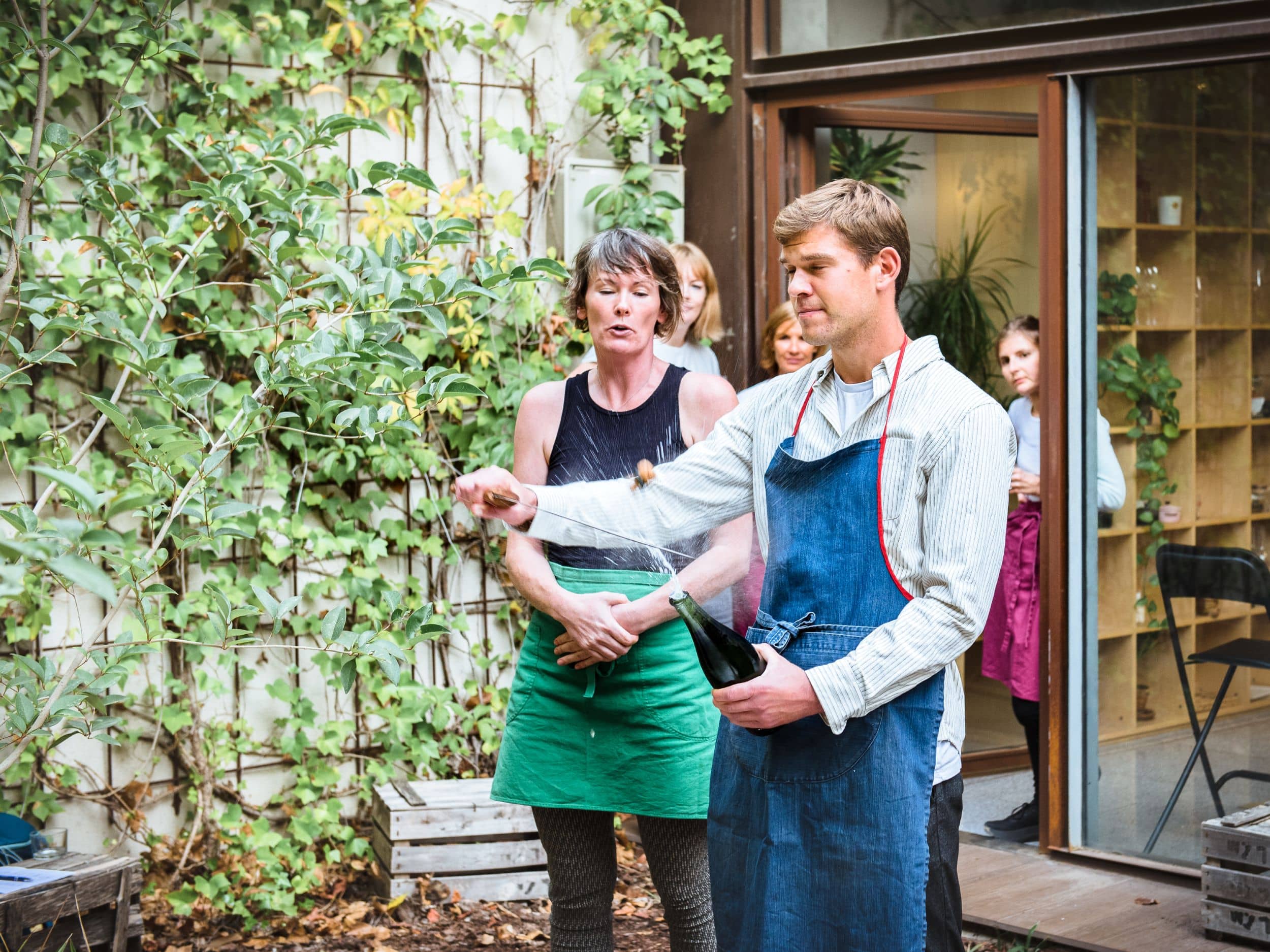 Wow!
Well who knew what fun could be had by chopping the top of a bottle of Cava with a blooming great sword....LOTS. Superb atmosphere, VERY patient host Zara, great company and a good time had by all. It was certainly worth waiting the 2 years from booking to event. Thank you Zara.
Simon Smith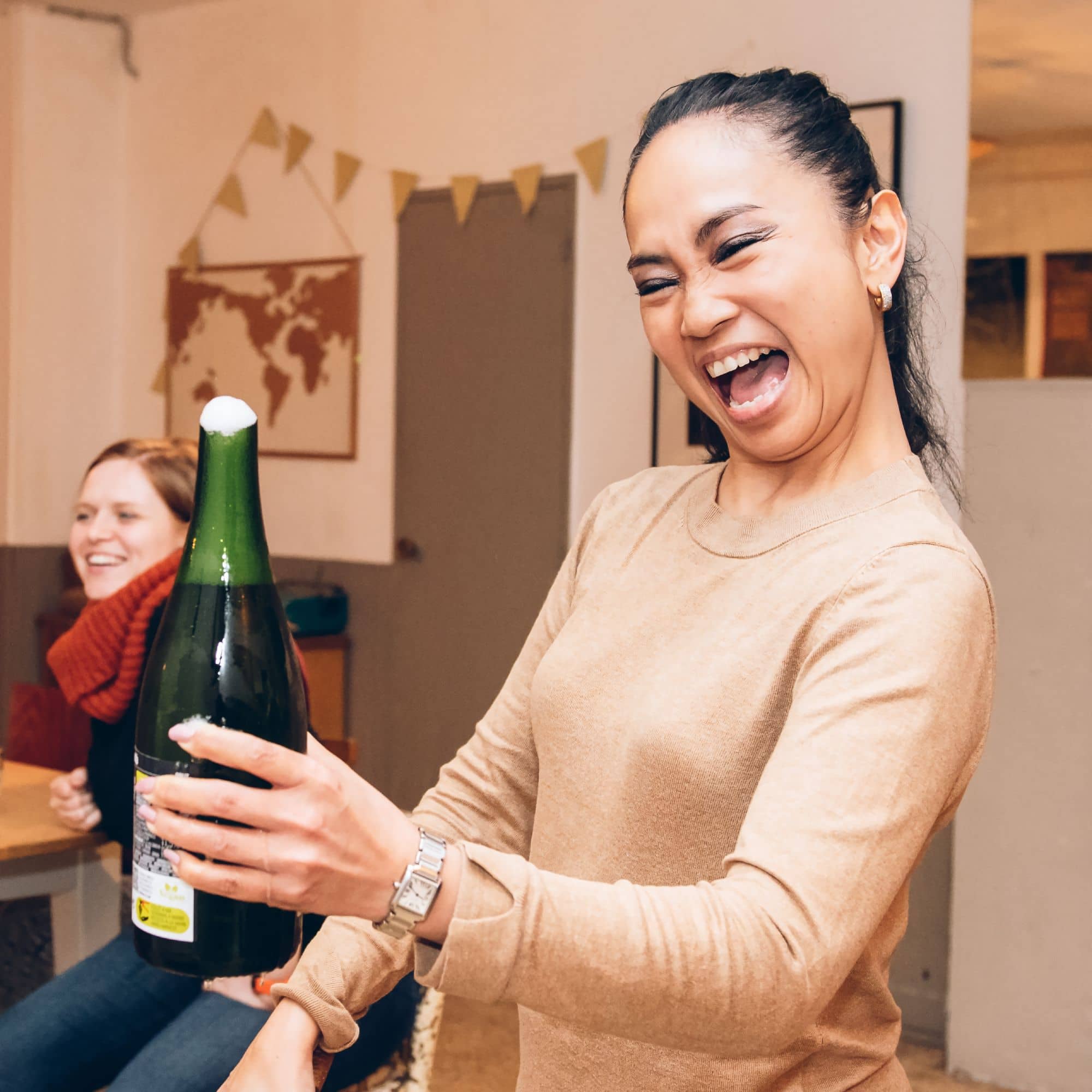 I'm bringing a sword to brunch from now on
This class was absolutely amazing. When my friend asked me to plan some activities while we were in Barcelona, he probably expected me to get us tickets to La Sagrada Familia or maybe plan a day trip to Montserrat. Instead, I told him, we're going to learn how to open champagne bottles with swords. He was blown away. The class itself was so much fun with a great history lesson on the art of learning sabrage. We then got our turn to open bottles and I can safely say ...
SteveD3492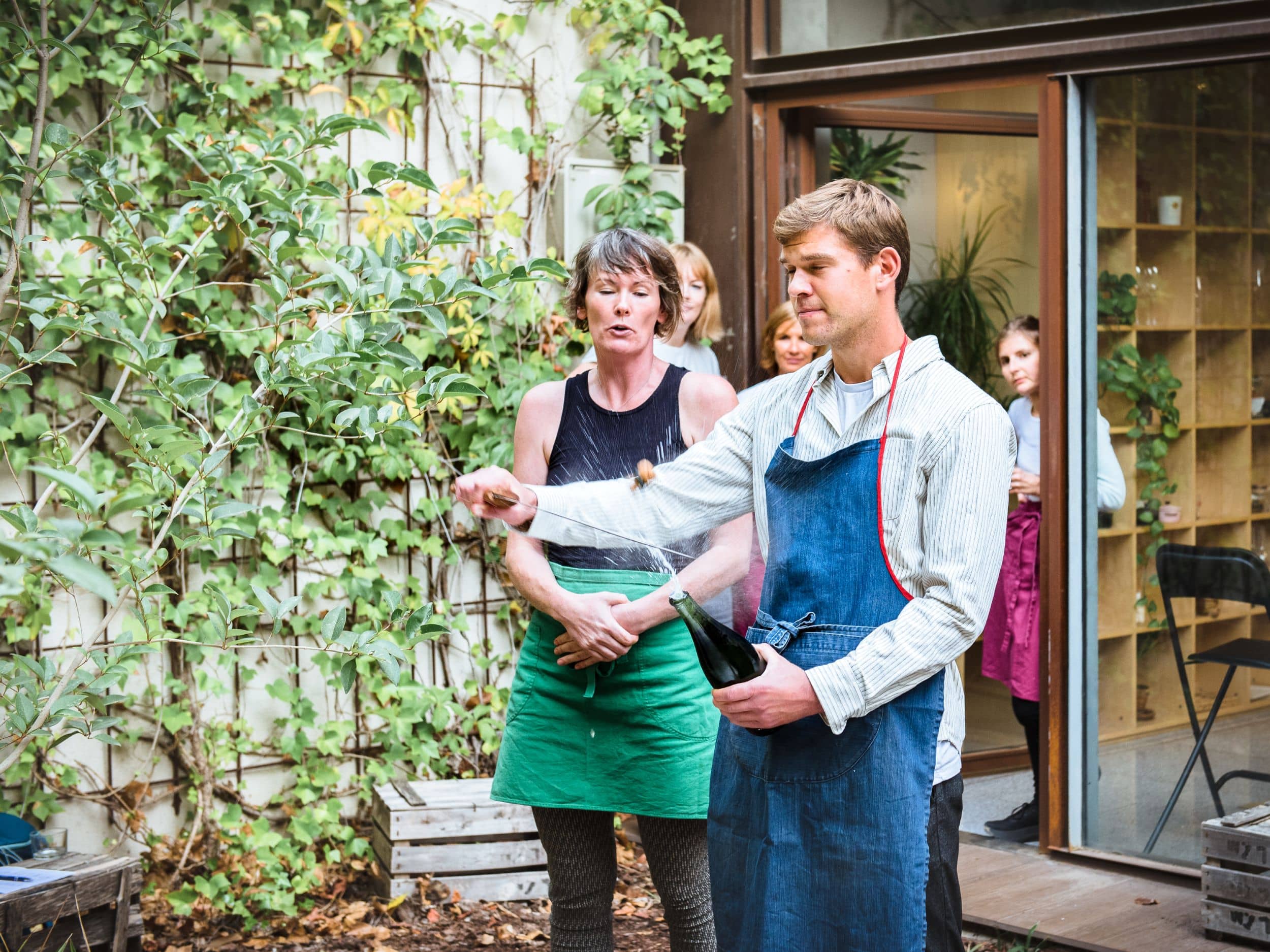 Amazing experience- bucket list – check
Zara is amazing. You HAVE to do this. Chopping the top of of a Cava bottle. This was awesome! And she has so many stories to share - over Cava. Very very cool. He did the hop on hop off bus and all that good stuff. Barcelona is an awesome city. So much to see and savor (Sabre?). But this is so cool. Something you'll remember. Cheers.
TonyhL7874OU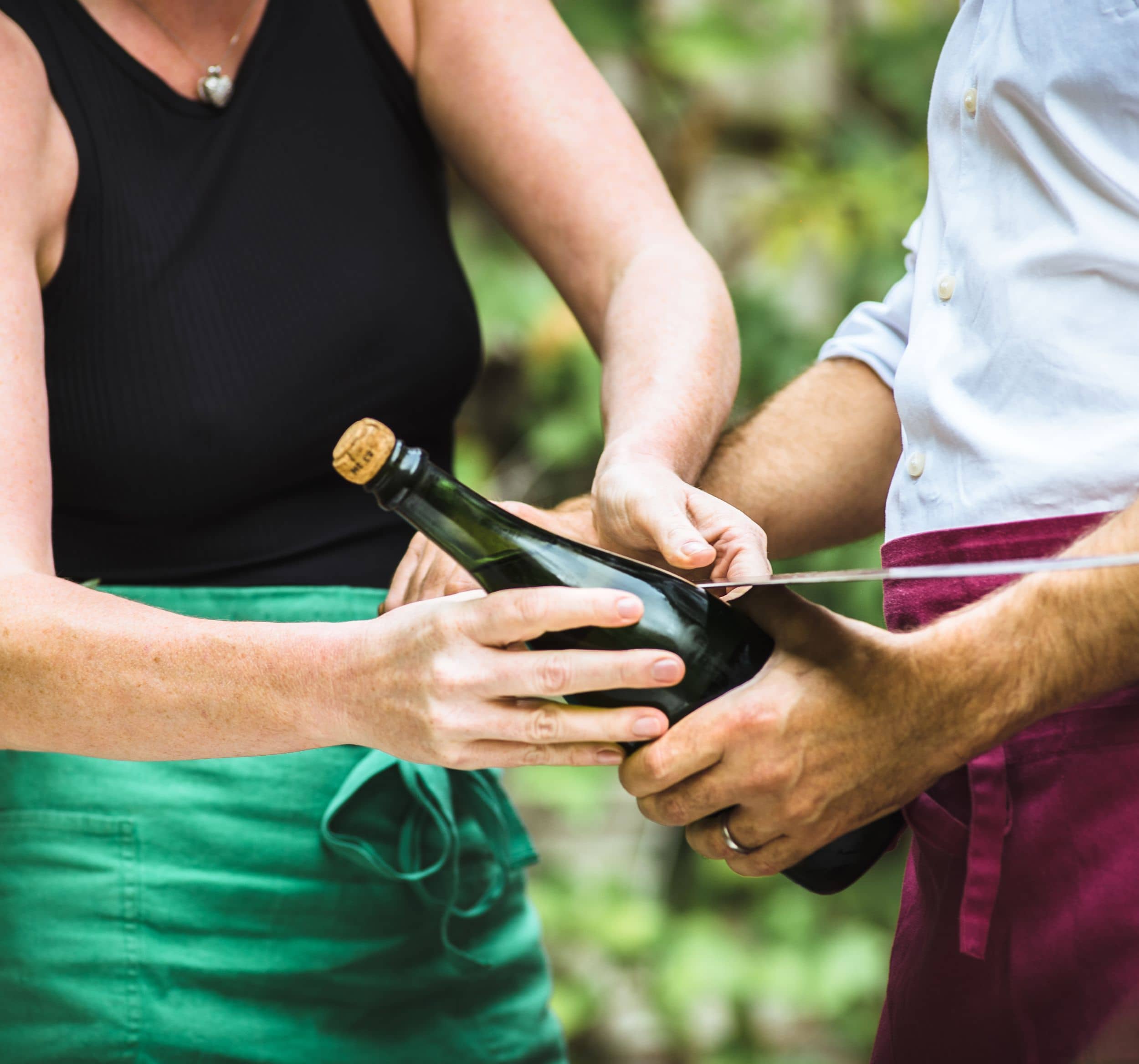 Fantastic and unique experience!
We thought that this looked a fun activity in preparation for our Barcelona wedding. We didn't expect to have so much fun with Zara, who gave us the courage to sabre a bottle of cava with one swing for the sword. It is a highly recommended experience and we are looking forward to trying her other experiences the next time we are back in Barcelona.
Nancy L.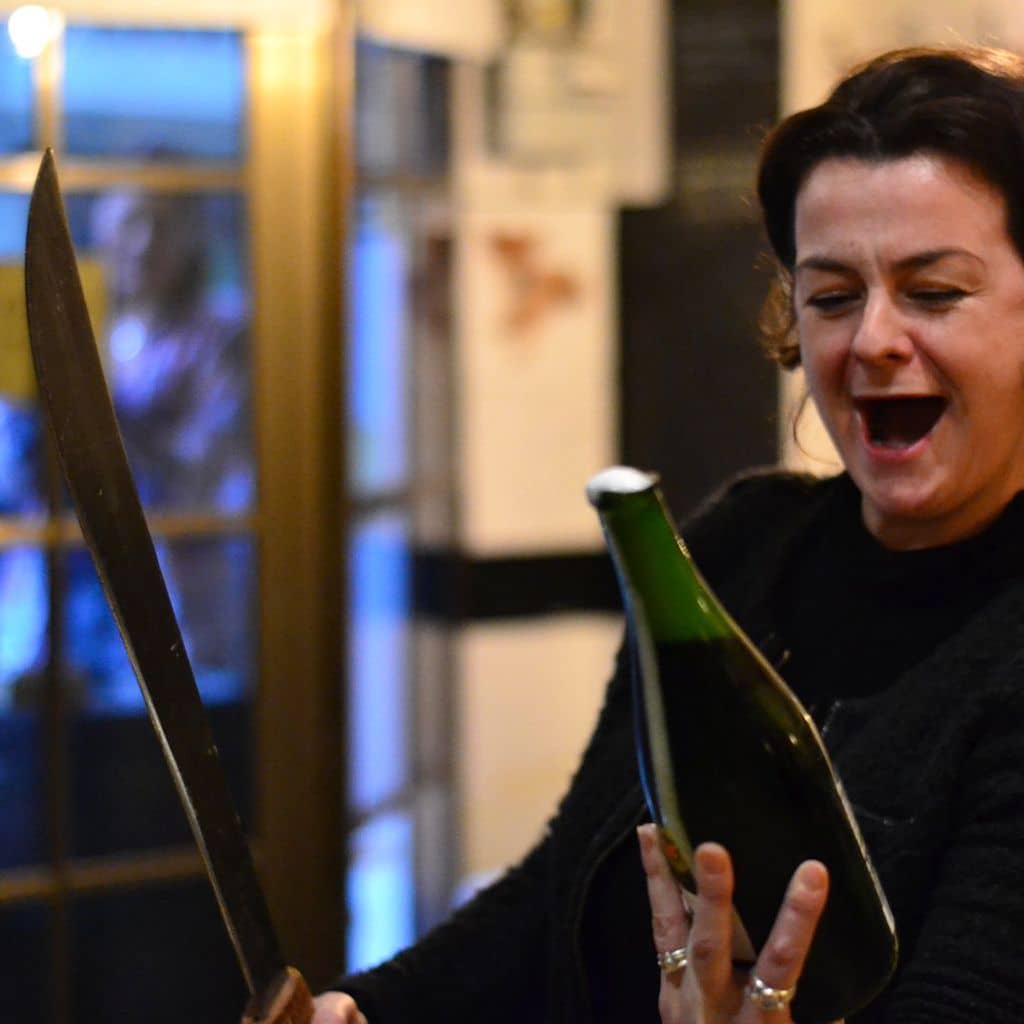 Saber off the top of your cava bottle?!? Yes please!
A wonderfully unique experience! I never thought I would chop off the top of a cava bottle with a saber!!! Zara was a great teacher, instilling confidence in us and encouraging the group! She set up a great social environment while we were able to chat and enjoy a little "pica pica" in a relaxed environment before making and devouring a delicious paella! I would highly recommend this activity and any other that Zara offers!
So Cal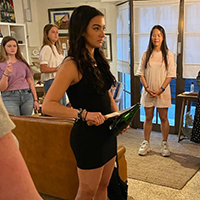 The Most Fun Class
All-around fantastic and one-of-a-kind class! Successfully added sabering cava to the list of party tricks (how many people get to say that?!) and learned how to make one of the most authentic dishes from Spain. Zara was the perfect teacher: experienced and fun!
Joy B.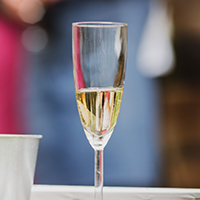 DO THIS CLASS
What a fun and unique experience!! I don't write reviews often, but this class absolutely deserves an excellent review! My boyfriend and I were looking for something fun and unique to do on our rainy day in Barcelona and champagne sabering is something that I have always wanted to do. When we saw Zara's class we immediately booked it. We were a little hesitant at first, because we didn't really know what to expect, how difficult it would be or if it would be intimidating, but it was so fun, Zara made ...
Kassie W.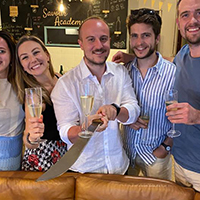 Sabre the Moment – Excellent!
We booked this as I've tried and failed to execute this trick, and a group class sounded fun. Zara was an excellent host and made us feel welcome, almost as if we were just visiting a friend. She taught us the history, physics and techniques of bottle sabering. After a few practice runs everyone successfully sabred off the bottle top and shared the delicious Cava with the rest of the class. Zara also provided some delicious snacks to go with it. Highly recommended!
Adam Gibbs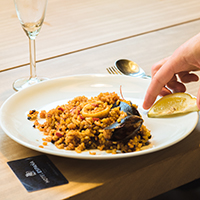 You will love it, so do it!
One of the highlights of our 3 month trip through Spain was to learn the tricks n tips of cooking traditional paella with Zara. A really personalized and fantastic experience.
Shirley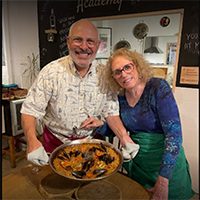 Cooking with Zara is an absolute joy
She has tremendous knowledge about making paella and she led us through all of the steps. We started by shopping at the Mercat d'Hostafrancs. Then we went to her venue, broke open the cava, and then prepared the broth, soffrito, shellfish, and put it all together. We had ordered paella at one of Barcelona's best restaurants just a few days ago, and the one that we made with Zara was so much better. We are confident that after experiencing this cooking class, we now have the knowledge and skills ...
Mark Share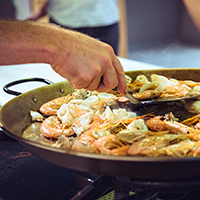 Fun foodie hen do evening
Great, relaxed evening making two paellas. Zara and her co-chef were flexible & fun hosts and the food was super tasty. Was a really lovely experience, thank you!
Kayleigh Toyra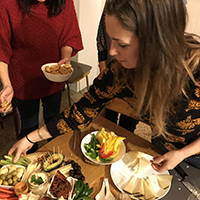 Charcuterie board heaven
A great workshop learning how to plan and build a stunning (V/VG) board. Zara explained the essentials and took us carefully through the steps to bring together all of the carefully chosen ingredients. We worked together to create a visually impactful board and then we got to enjoy the fruits of our labour, with delicious and well-paired wine. Will definitely take this as inspiration while my next dinner party.
Helen P.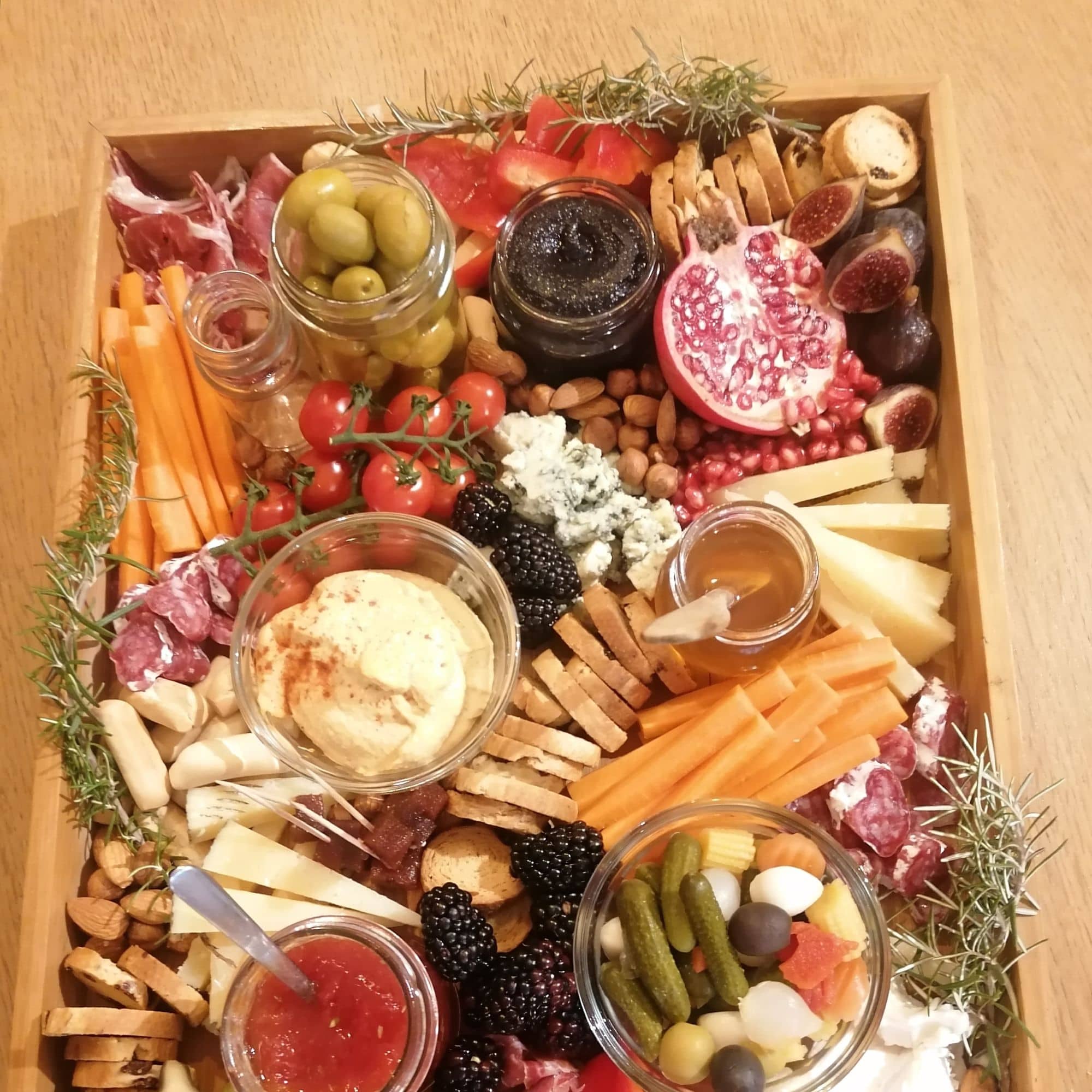 Noshing in Barcelona!
We really enjoyed our time with Zara. One of the first things friends asked when we returned home from our trip was whether our charcuterie board tasted as good as it looked in the photos we shared online! We were happy to tell them the food and wine were wonderful as was our experience! Thanks again Zara for a great afternoon!
X.BC. Politician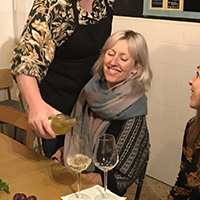 Charcuterie board & wine Zara showed us how to make a delicious and beautiful charcuterie board. I was happy to see lots of veggie options on there too. The food was matched with lots of delicious wine. It was a really fun, hands on evening. I've been to a few of Zara's events and always feel very welcome and with good company.
Heather W.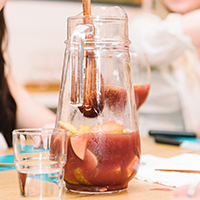 Superb Sangria and Tapas class! We had a fabulous time learning about sangria and its history and so much more. Zara is engaging, energetic and delightful! We may have to go back to learn how to make paella!! Thank you an absolutely fun evening!!!!
Jean Engstrom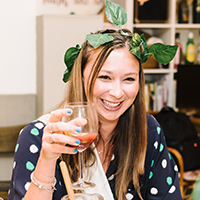 Savour academy is the absolute best! My 3 girlfriends and I were visiting Barcelona and stumbled across this sangria making class and it did not disappoint. We got to make pitchers of sangria from early Roman era & a modern day version. In addition, we got to enjoy amazing tapas as well. Zara is the instructor and you'll learn everything there is to know about sangria including it's history! I would recommend this class to everyone it's perfect for visitors, locals, date night, bachelorette trips, etc! My girlfriends and I all agreed that this was one of the highlights ...
Madison Chiara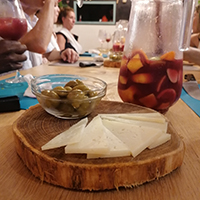 One of my favorite moments of the trip I went with my friends to the sangria and tapas class last week and absolutely loved it! The staff, Kiki and Zara, were so knowledgeable and funny we were laughing the whole time. We were taught how to make a variety of sangria... they all tasted great and I'm excited to make it on my own now!! I plan on definitely coming back again with more friends or my parents!
N. J. H.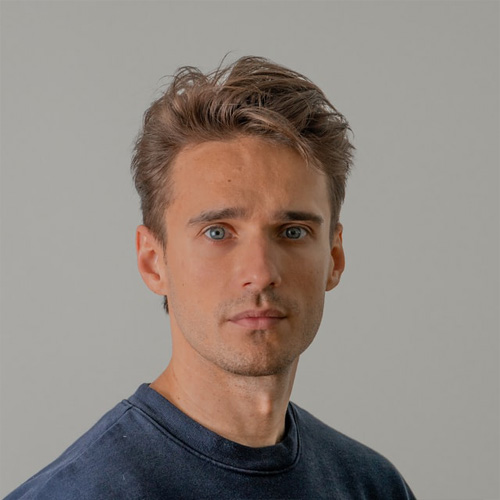 I went there for a vietnamese food workshop with chef Tien from. HANOI. Was an amazing Experience. Perfect food and great wine pairing. They organise weekly event about food and wine tasting and i will for sure going back soon
Carlo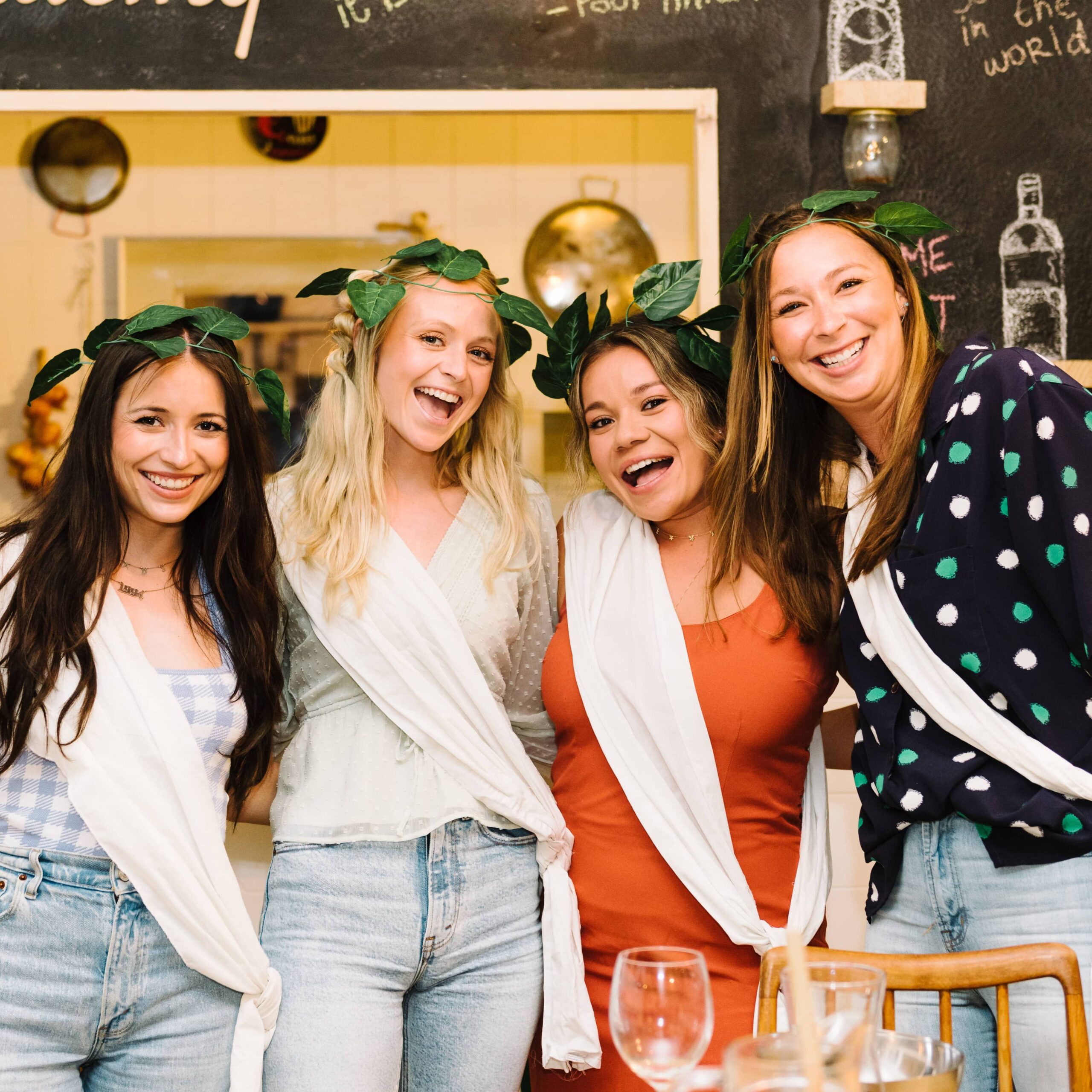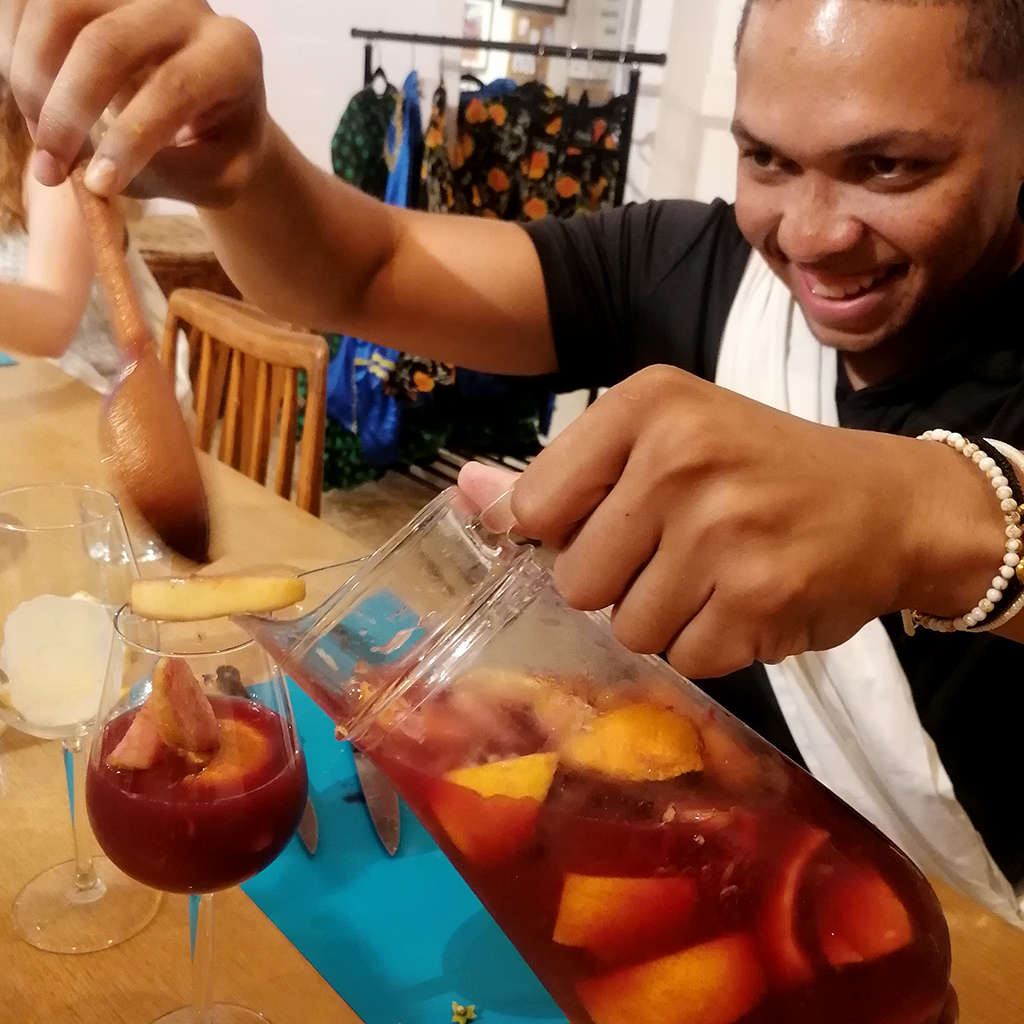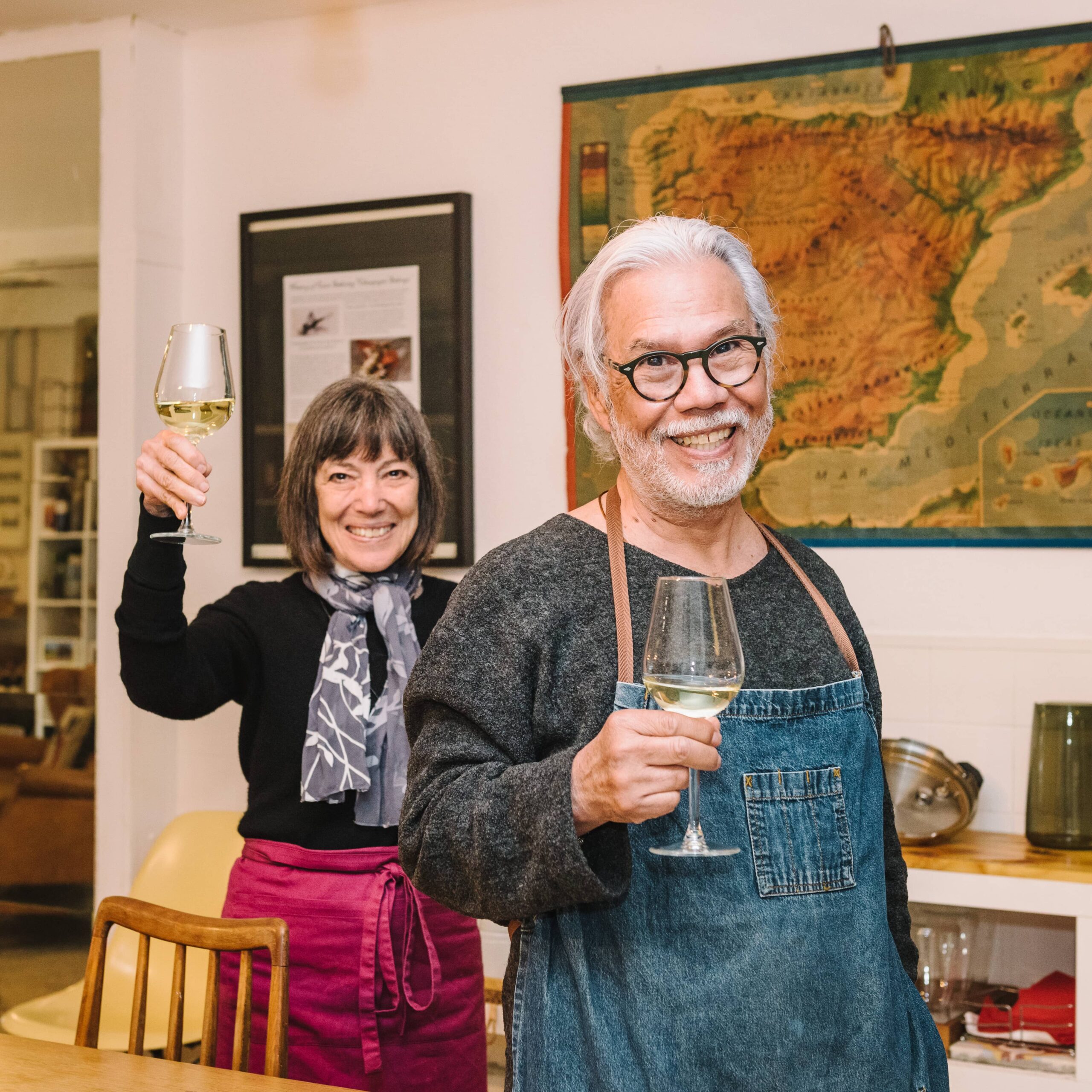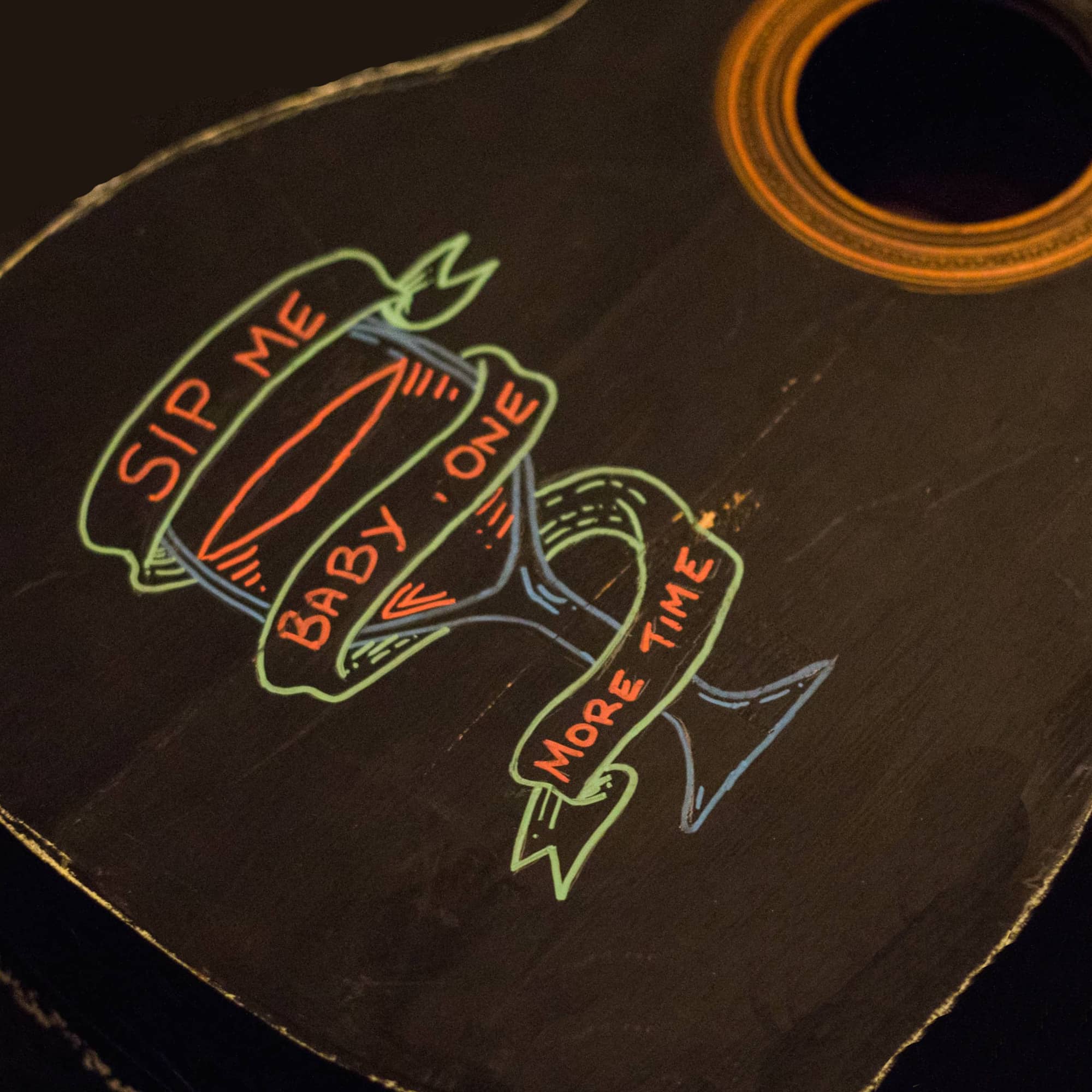 Savour Academy is a relaxed venue for you to learn about wine and much more.
The space reflects the quirky vagabond soul of Barcelona, created by my own hands using upcycled and vintage finds.
Here from my second home I host wine tastings, cava sabrage, cooking classes and supperclub pairing events.
I look forward to sharing this experience with you in Barcelona!
Sign up for news and the next events here!